Goli Apple Cider Vinegar Gummies – 60 Gummies
$22.99
All the benefits of apple cider vinegar , in a great tasting gummy. Made in California. 100% Organic, Vegan friendly, Gluten Free and  contain no preservatives, chemicals nor artificial ingredients. 60 PIECES.
Made in sunny California, Goli vegan-friendly, gelatin and gluten-free gummies are made in an FDA registered cGMP certified, and allergen-free facility, with the highest quality organic ingredients.
Flavor: To mask the vinegar taste, Goli's partners have carefully tested many natural flavours that resulted in finding the perfect combination. Goli's sweet apple taste was achieved by combining just the right amount of organic apple, organic carrot, and organic blackcurrant.
Sourcing: Goli ingredients are sourced, and their gummies are made in the USA. The production is done at a state-of-the-art facility that is certified organic, allergen free and Kosher. In order to produce a premium and organic product, Goli gummies are made with the purest non-GMO ingredients. They have no preservatives, chemicals, or artificial ingredients.
Goli
Ingredients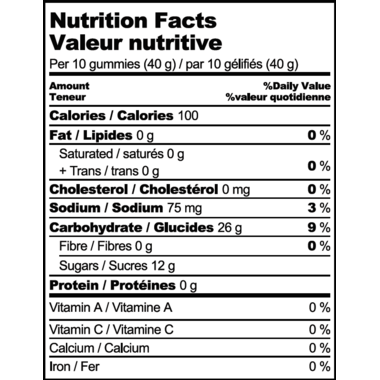 Cautions/Warnings
Cautions/Warnings
Usage/Dosage
Suggested Serving: 1-2 Gummies up to 3 times daily (enjoy up to 6 gummies per day).